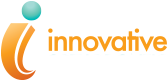 Leading The Way With Comfortable, Accelerated Orthodontics
Why choose Innovative Orthodontic Centers for your teeth-straightening, bite-correcting needs?
Leading provider of SureSmile®️ braces wires & vPro technology
Diplomates of the American Board of Orthodontics
The #1 Orthodontist Invisalign® Provider in Chicago's Western Suburbs (we've transformed ~4,500 smiles with this revolutionary clear aligner system!)
Fewer office visits thanks to AI-powered virtual monitoring from the comfort of your home.
Whitening included with treatment for qualifying patients
Proudly accept most major PPO insurance plans
Affordable monthly payment options and interest-free financing
"*" indicates required fields
Are you tired of feeling self-conscious about your smile but worried you'll spend years in orthodontic treatment?
Are you ready to start orthodontic treatment but don't want to have to visit your orthodontist in Naperville or Shorewood every month?
We can help! At Innovative Orthodontic Centers, we're leaders in comfortable, accelerated orthodontics.
Our Shorewood and Naperville orthodontists achieve world-class results quickly, conveniently and painlessly! Our patients love our high-tech approach, warm, welcoming atmosphere and, of course, their fantastic new smiles. Board-certified orthodontists Dr. Manal Ibrahim and Dr. Christine Gin, licensed general dentist Dr. Adri Moyano and our team rely on revolutionary diagnostics and treatments, ranging from Vpro+, which makes Invisalign® or braces work up to twice as fast, to SureSmile®, a cutting-edge braces system with wires that reduce treatment by nearly 1/3. We can design a stunning smile just for you and you'll spend less time in our chair as it takes shape.
Whiten your smile at home with our new professional-grade whitening kit, now included with each adult orthodontic treatment.
If you're going to be wearing Invisalign®️ aligners or retainers, you might as well get the most out of it. Achieve your best photo-worthy smile by using our orthodontist-approved whitening system.
The Innovative Difference
From diagnostics, to treatment planning, to treatment execution, we harness the power of technology to ensure treatment that is comfortable, accurate, and quick.
It's no coincidence that we've won "Best in Naperville" 15 years in a row. Our patients receive exceptional care with the appliance they choose and have fun in the process.
We offer four options to suit your lifestyle and budget including in-office, interest-free payment plans and no down payment with LendingPoint™ or Care Credit™.
Dr. Ibrahim, Dr. Gin, and Dr. Moyano are supported by friendly staff who keep up-to-date on the latest technology and treatment innovations.
After completing treatment with us, our patients have beautiful, functional, custom smiles that last a lifetime.
Feel at home as soon as you walk in the doors. Kids enjoy our movie and arcade zones while they wait, while adults can catch a breath in our spa-like environment, both in our patient lounge and in the chair.
Are you ready for precise, head-turning results with convenient orthodontic treatment that fits your lifestyle? Book your FREE consultation at Innovative Orthodontic Centers in Naperville or Shorewood today!
Dr. Manal Ibrahim is a board-certified orthodontist who has been providing exceptional, cutting-edge orthodontic and dental care to her patients for over 25 years. As a Diplomat of the American Board of Orthodontics with a unique multi-specialty background, Dr. Ibrahim has the ability to treat even the most complex cases. She's joined by Dr. Christine Gin, a board-certified orthodontist with extensive experience in dentistry, orthodontics and temporomandibular and orofacial pain, and Dr. Adri Moyano, a licensed general dentist who has been in the dental field for more than 30 years. Together, the trio can conveniently meet all of their patients' oral health needs in one location. Dr. Ibrahim and her team pride themselves on their "secret formula" for getting patients the results they want in a relaxed, enjoyable and fun atmosphere.
Virtual & Digital Technology
Book your FREE consultation at Innovative Orthodontic Centers in Naperville or Shorewood today!
"*" indicates required fields
By submitting this form, you are consenting to receive marketing emails and text messages from: Innovative Dental Partners, Innovative Orthodontic Centers, Innovative Pediatric Dentistry and Naperville Dental Specialists, 55 S Main Street , Suites 231, 241, 251, 261 & 271 Naperville, IL, 60540, US, https://www.innovativedentalpartners.com. You can revoke your consent to receive emails at any time by using the unsubscribe link, found at the bottom of every email. Reply STOP to one of our text messages to opt-out from receiving marketing messages. Message and data rates may apply.
For more information about Innovative Orthodontic Centers and our personalized, cutting-edge orthodontic care, visit our website.
What Our Patients Are Saying
"Had an amazing experience! Appointments are short and sweet, worked around my schedule. Always an informative appointment. LOVE my results. I was so self-conscious and now I cannot stop smiling. So happy with how my teeth look and how easy it was. Amazing bedside manner with the entire team and always accommodating and straightforward with payments and the entire process. So happy I picked this office. Nothing but an easy, painless, happy experience. Highly recommend to everyone of all ages"

Christina G.
"I wanted to get Invisalign and actually found Dr. Ibrahim and Innovative Orthodontic Centers on the actual Invisalign website. She's a preferred top 1% provider. The consultation was quick and they gave me all the information I needed and had different flexible options for payment. It was nice that they had the iTero scanning system to get a model of my teeth so I didn't have to sit there with goop in my mouth. It's clear all the staff here care for your best interest and want to make the process as pleasant and easy as possible."

Dallas M.
"I have been waiting to find a perfect orthodontic treatment plan for years and Innovative was undoubtedly the right place. Treatment has changed my face and smile. Very pleased with the results. Able to complete Invisalign treatment in approximately one year. Staff and physicians alike are extremely friendly, supportive and enthusiastic."

Rohan M.
"I did a 9 month program of Invisalign treatment with AcceleDent and I am absolutely amazed with the results of my teeth! Dr. Ibrahim was amazing and her whole staff made the process so easy! Seriously, a piece of cake and everyone should go to Innovative Orthodontic Centers if you are thinking of braces or Invisalign. You won't regret it! I can't say enough good things about this place."

Cyrena A.